We are delighted to announce the Foreword Festival's first official author panel!
We're celebrating Sci-Fi, Fantasy and Horror with fantasy author Bex Hogan, horror author Josh Winning, and sci-fi authors Matt Adcock and Rachel Churcher.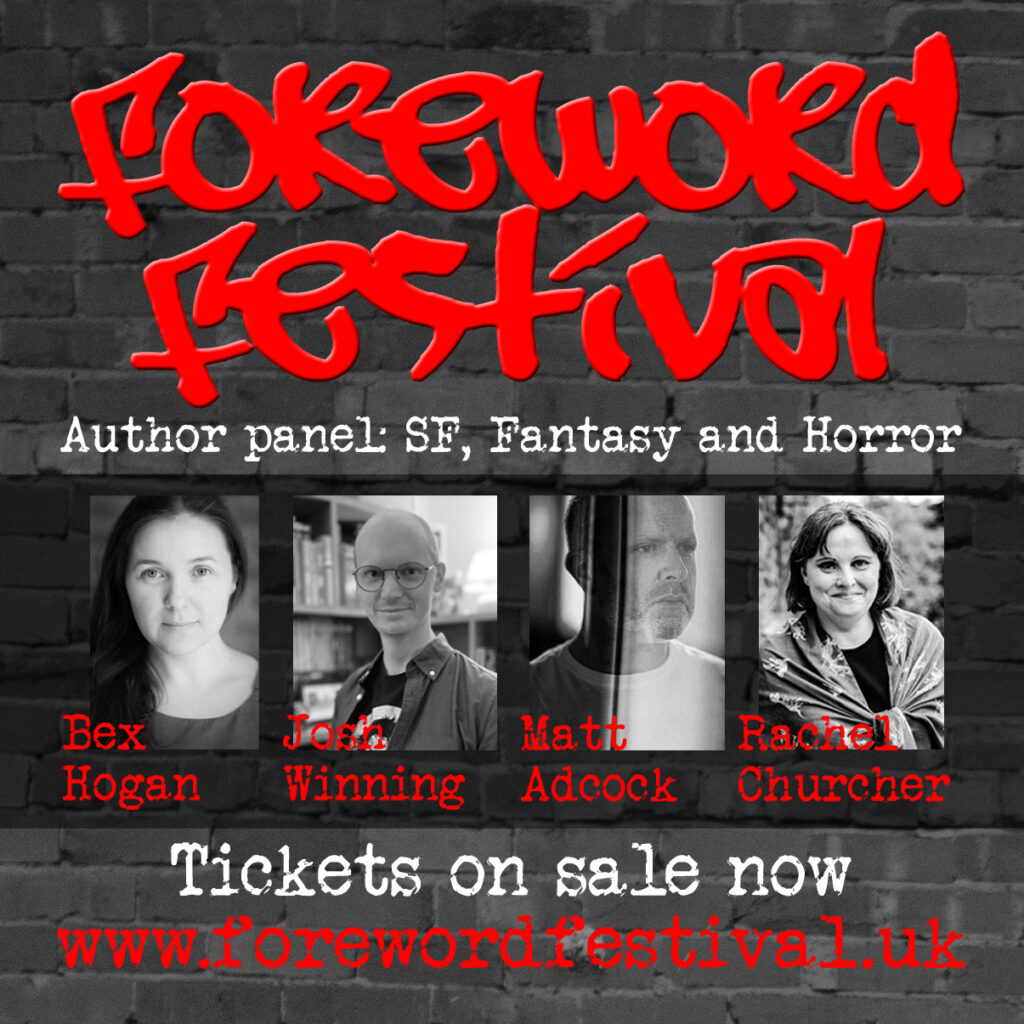 The panel will be sharing their experiences of writing genre fiction, creating imaginary places, and shaping other-worldly stories at Shuffle – The Board Game Café on Sunday 8th October at 11am. There will be an opportunity to ask questions, and all the authors will be signing copies of their books after the panel at other festival venues.
Bex Hogan and Josh Winning will be signing at the Buttermarket branch of Waterstones from 12.15, and Matt Adcock and Rachel Churcher will be appearing at the Foreword Festival fringe book fair at the Guildhall from 12.30.
Tickets are £5, and places are limited. The panel will be suitable for ages 15+. Under 15s will be admitted with a ticket, but only if accompanied by a paying adult.
See you there!