Thank you to everyone who attended our workshops! Our workshops leaders enjoyed delivering the sessions – we hope you enjoyed taking part.
SATURDAY
On Saturday 7th October, find your writing voice with one-hour workshops on creating characters, tense and person, and writing historical fantasy.
---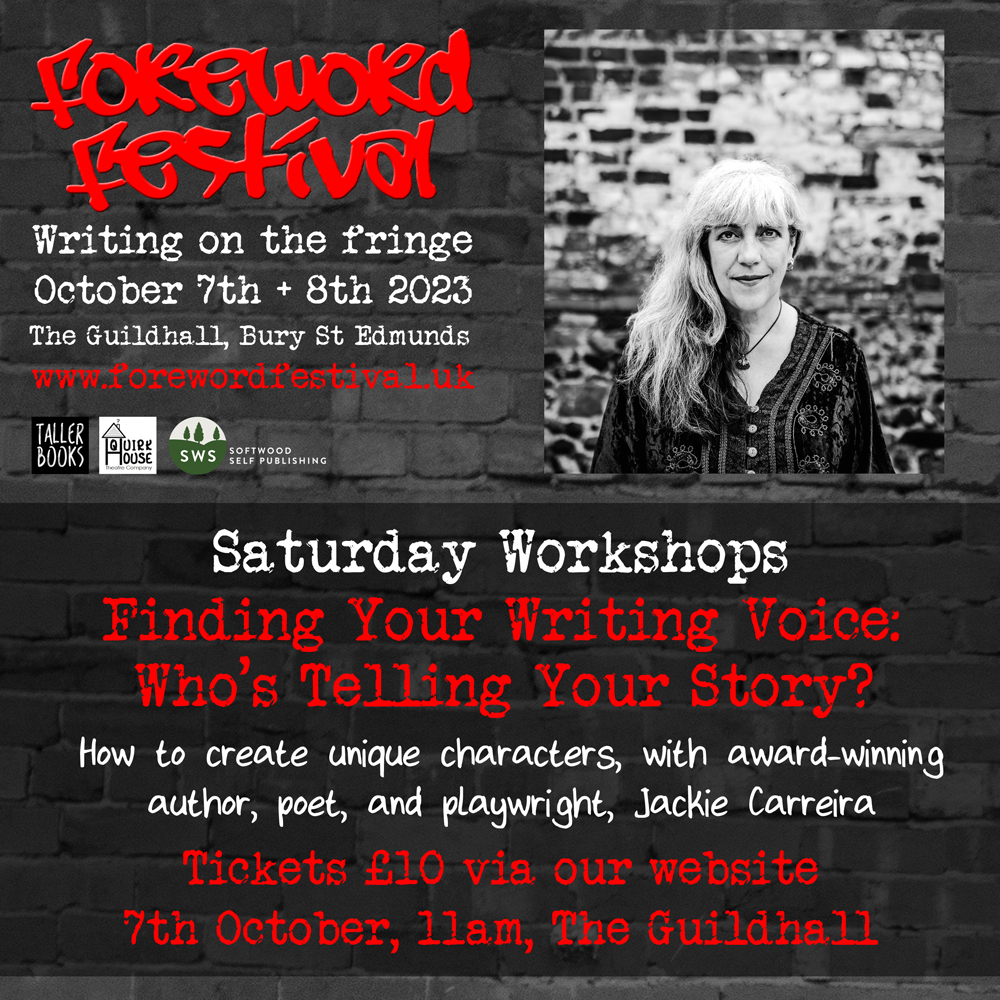 11 am
Who's Telling Your Story?
Award-winning author, poet, and playwright Jackie Carreira leads a one-hour workshop on creating characters. Using exercises, insight and a variety of techniques, this workshop is designed to step away from the cliché and help you to create unique characters for yourself.
---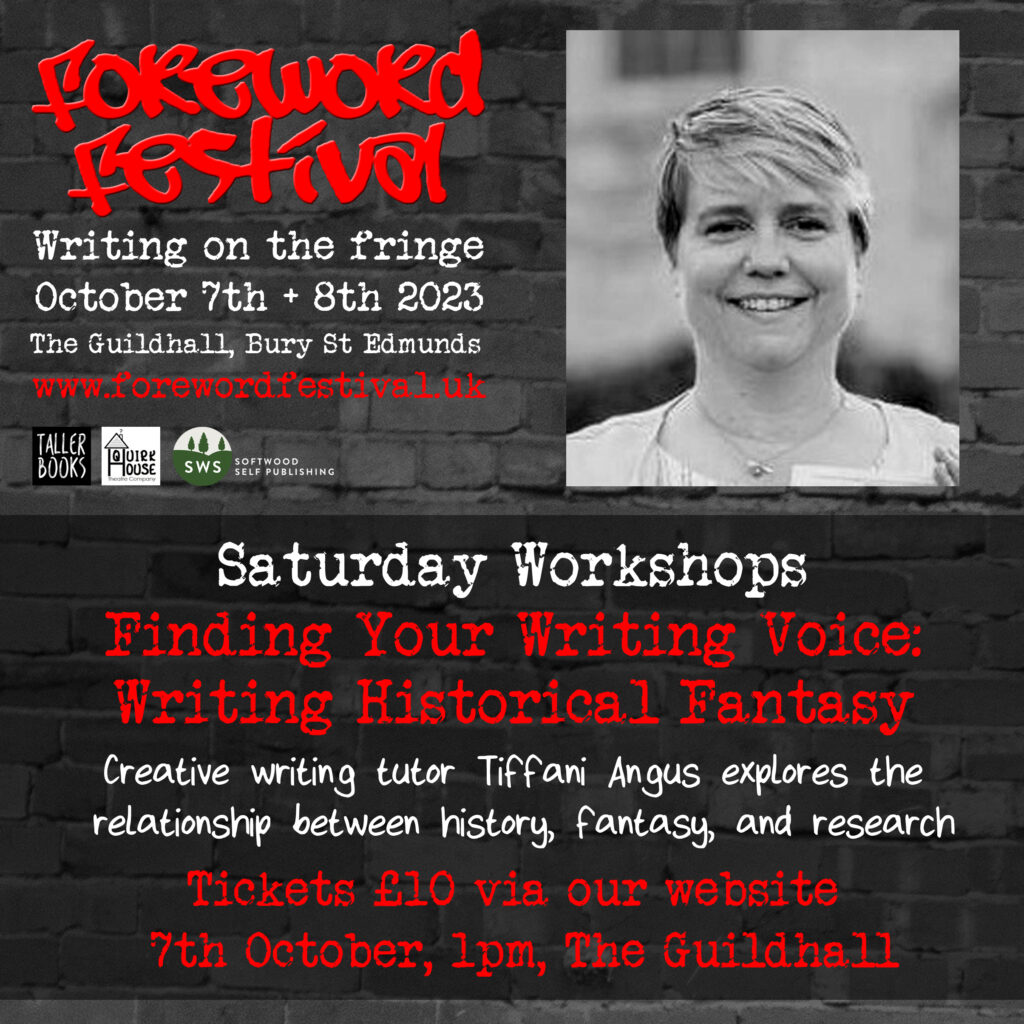 1pm
Writing Historical Fantasy
Creative writing tutor Tiffani Angus helps you jump-start new stories by exploring the relationship between history, fantasy, and research. This one-hour workshop explores the complicated relationship between history and fantasy, and examines different modes of research to help inspire new story ideas.
---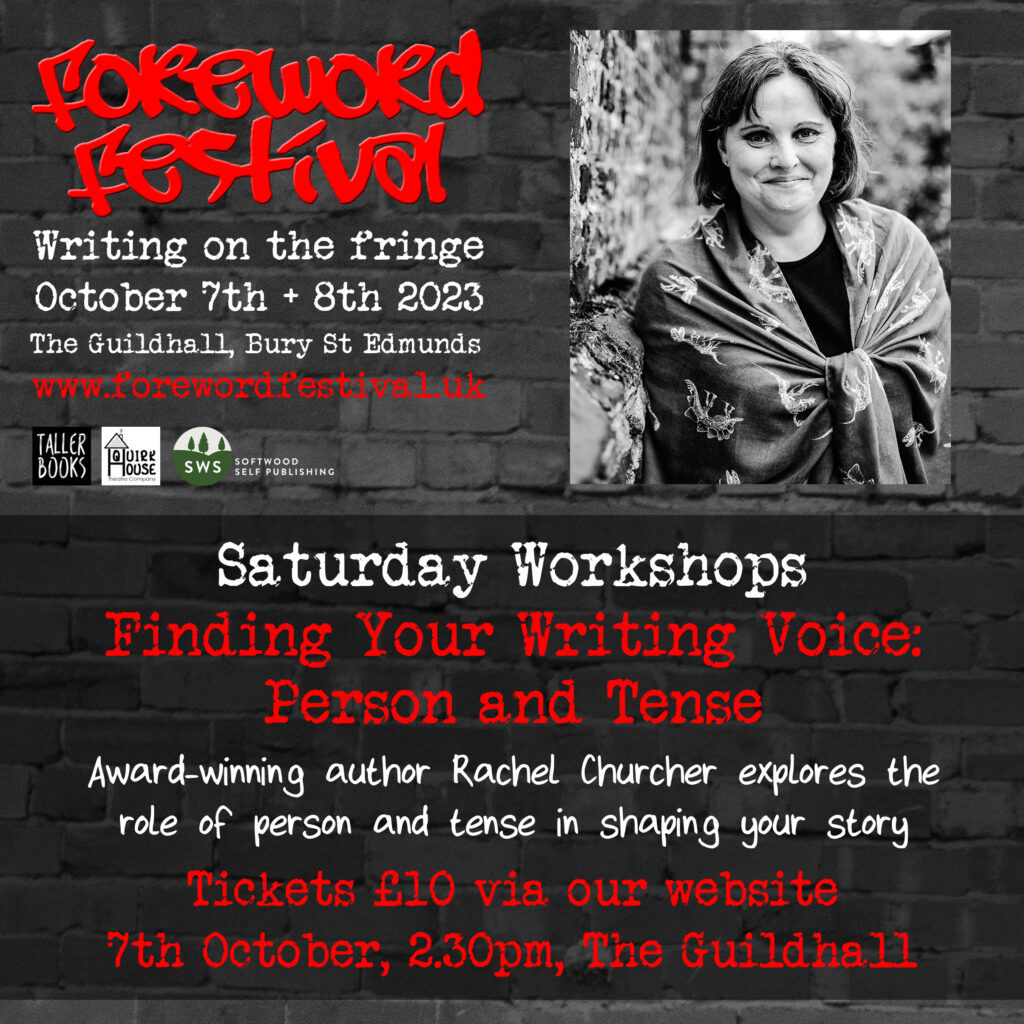 2.30pm
Choosing Person and Tense
Does your story take place now, or in the past? Does your main character tell their own story, or do you narrate it for them? Person and tense are powerful tools for an author, influencing the emotional tone and engagement for your story. In this one-hour workshop, award-winning author Rachel Churcher explores the benefits and limitations of using these tools in your writing.
---
SUNDAY
On Sunday 8th October, find your path to publication with one-hour workshops from Softwood Self Publishing on routes to publishing, distribution options, and marketing tips.
---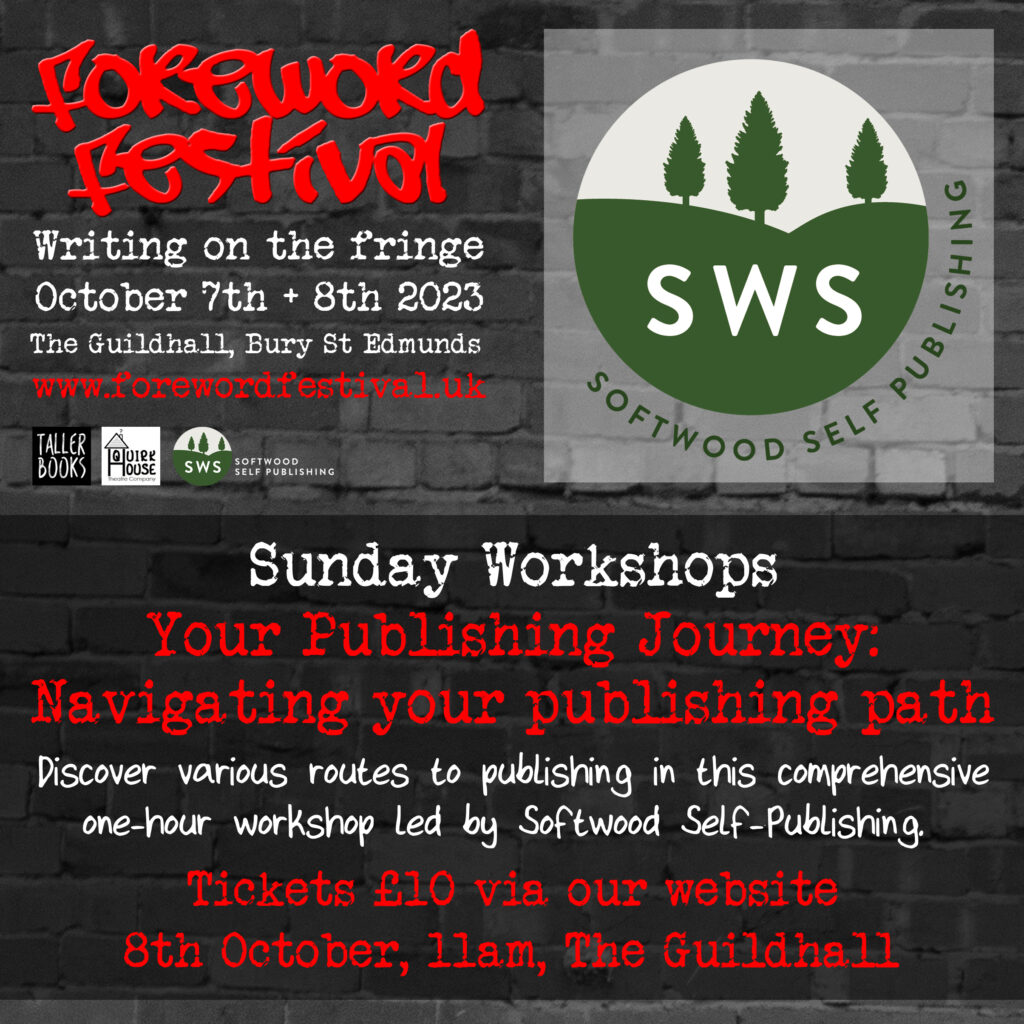 11am
Navigating Your Publishing Path
Join the experts from Softwood Self-Publishing to explore different routes to seeing your work in print, and find out which will work best for you.
---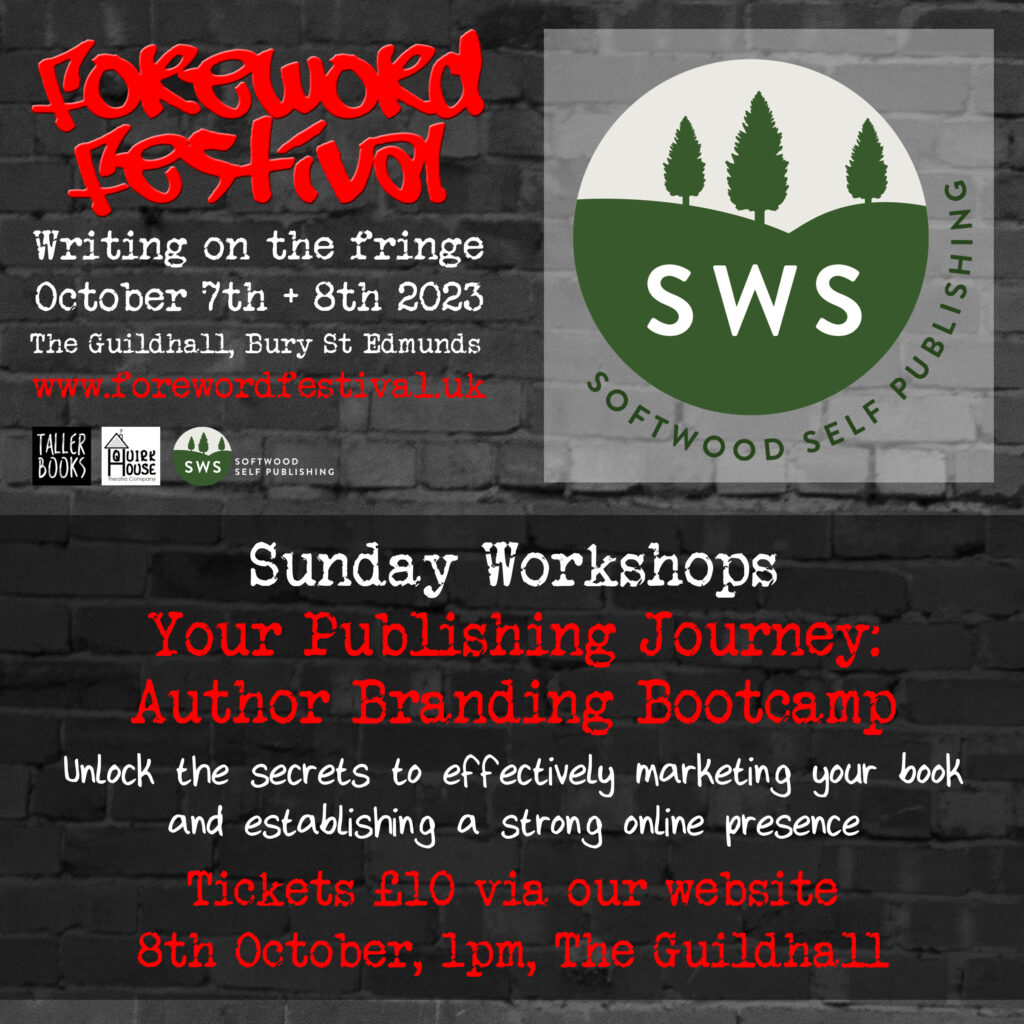 1pm
Author's Branding Bootcamp
Experts from Softwood Self-Publishing unlock the secrets to effectively marketing your book, and establishing a strong online presence.
---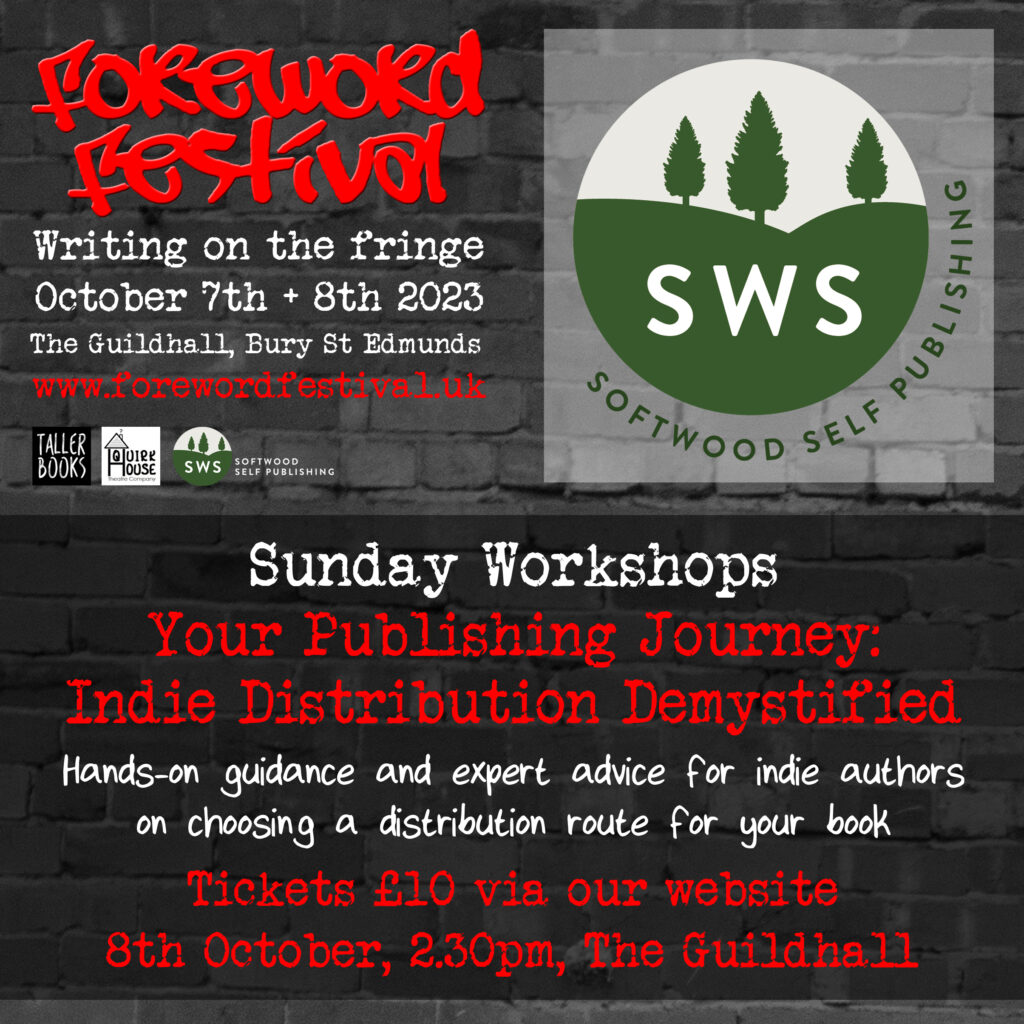 2.30pm
Indie Book Distribution Demystified
Join the experts from Softwood Self-Publishing as they unveil the secrets of a range of book distribution routes for indie authors.
---